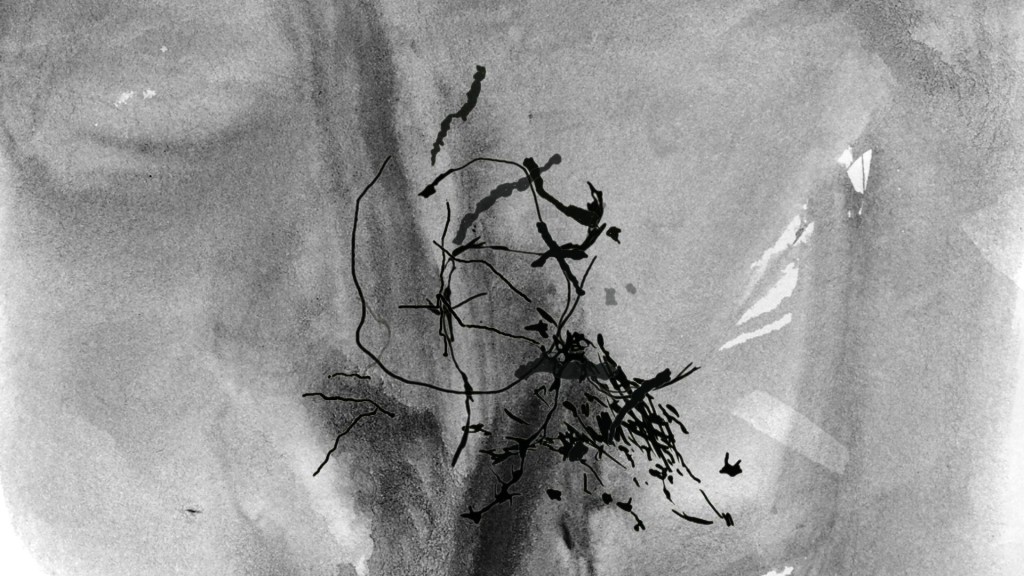 An intense exercise of looking at a rockface shot near the waterfalls of Rivière au tonnerre, on the North Shore of the St-Lawrence river. A meditation about opacity, about the fissures that can open up anything, any situation on the infinity of meaning. It is the ontological moment, the moment of pure seeing, amongst the episodes of the "Places and Monuments" series that is a project of exploration of the fissures that crack any banal scene of daily life, any anonymous crowd, any forgotten monument, and that let seek through, until it explodes, the invisible constellations of history.
---
Finalist for the «best animation film» at the Jutra 2012.
Award for the best video at the Avanca International Film Festival 2012, in Portugal.
Best experimental or abstract film award, Ottawa 2012 International Animation Film Festival.
---
Festivals : Sommets de l'animation 2011, cinémathèque québécois, Montréal; Rendez-vous du cinéma québécois, Montréal; Regard sur le court-métrage, Saguenay; Holland Animation Film Festival, Utrecht, Pays-bas; Fête de l'animation, Lille; Montreal Underground Film Festival; AnimaFest, Zagreb; Vienna Independent Shorts; Festival international Montréal en art; Festival FantAsia Montréal; Avanca International Film Festival 2012, Portugal; 10th International Animated Film Festival TINDIRINDIS 2012 (Grèce, Greece); Ottawa 2012 International Animation Festival; Festival Anima Mundi, Rio de Janeiro, Brézil; FLIP Festival, Wolverhampton, UK; Rencontres Internationales du Cinéma d'Animation de Wissembourg, France; Animateka International Animation Film Festival, Ljubljana; ANIMPACT MAX 2012(Corée du Sud, South Korea); MEDIAWAVE International Film and Music Festival, Györ, Hongrie; Animix Festival, Tel Aviv, Israel; 2013, Festival international du cinéma d'animation de Meknes, Maroc.
Direction, shooting, animation, editing : Pierre Hébert
Music : Andrea Martignoni (recorded on October 3 2009, at the improvised music club Area Sismica, in Meldola, Italy, during a performance with Pierre Hébert.
Images shot on August 11 2009 at 11H:00 AM, at Rivière-au-tonnerre on the North Shore of the St-Lawrence river.
Sound mixing : Luc Boudrias.
8 min., HD 9/16,
available on Blue Ray disk or as a digital file.
AVAILABLE IN V.O.D. ON VITHEQUE
General informations about the Places and Monuments Series
---
Stills are available here.
Watch an extract.