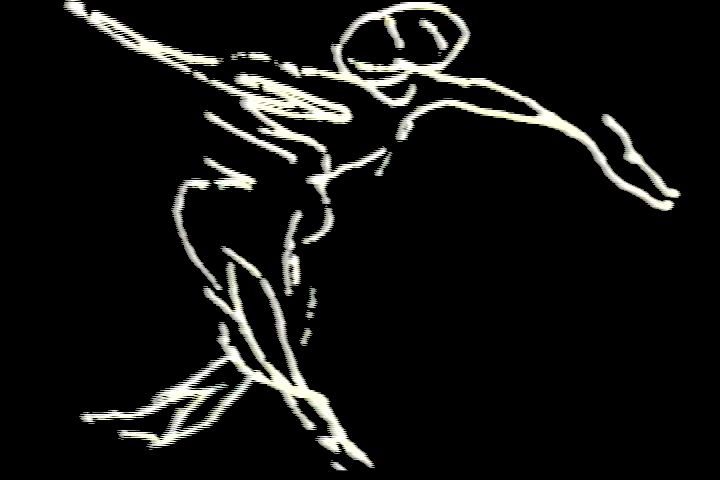 This film was made from elements made for a animated scenography for the dance piece «The Technology of Tears» by Rosalind Newman, presented at the Joyce Theatre in New York City in 1987. The title comes from a poem by the Polish poet Zbignew Herbert.
Animation and direction – Animation et réalisation : Pierre Hébert
Music – Musique : Fred Frith
Stills are available here.
See an extract.