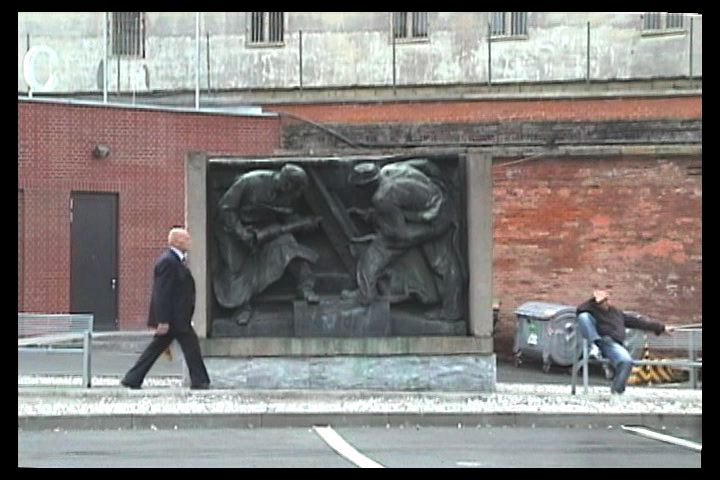 10 min., Betacam SP, 4/3, bilingual English/French, 2010.
Notes on socialist realism. There are those who arrive, those who leave, those who wait God knows what… There is what stays, the impassive ruins of a recent and immemorial past. Film made with images shot at the Prague bus terminal at 10H :00 on May 23, 2010.
Titles: direction, tournage, shooting, animation and production : Pierre Hébert; sound editing : Claude Beaugrand; sound mixing : Bernard Gariépy Strobl; distribution : Vidéographe
Stills are available here.
Read the notes.
General informations about the Places and Monuments Series
Watch an extract.