Publication on ISSUU of a catalogue of the Montagne Sainte-Victoire 15 drawings (Côte d'Azur,January/February 2016).
---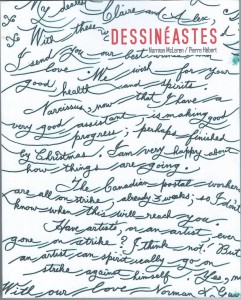 Catalogue of the Norman McLaren en héritage & Pierre Hébert exhibition, presented at the Musée-Chateau de l'Agglomération d'Annecy from April 30 to June 16 juin 2014. Les Édition de l'OEIL, Montreuil, 2014.
This book may be ordered from the publisher.
---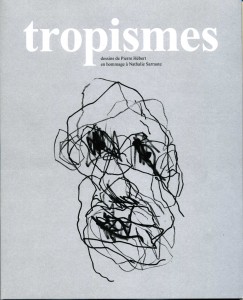 Catalogue of the Tropisms exhibition , drawings by Pierre Hébert in homage to Nathalie Sarraute, at Cinéma Excentris in Montreal, à partir du 9 mai 2012.
20.5cm x 25.5cm, 24 pages full colors in a strong cardboard box. Published by the author.
---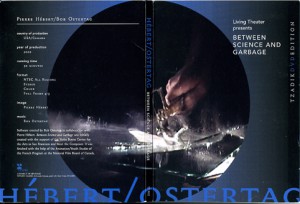 The DVD Between Science and Garbage (2003) is available at http://www.tzadik.com/
---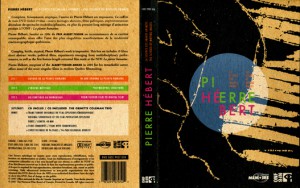 For clients in Canada or USA, the DVD box «Pierre Hébert – "La science des images animés"» (2007) may be bought on line at http://www.nfb.ca/boutique.
For international clients, yiu should proceed by mail ( serviceclient@onf.ca), by phone (+1-514-283-9000) or by fax (+1-514-283-7564).
---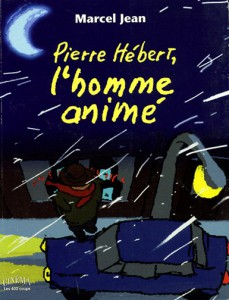 Those three books published by Les éditions Les 400 coups are available in bookstores or at www.amazon.ca