*16 December 2017, 14:30, screening of Bazin's Film at Forum des Images, in Paris, part of the Carrefour du cinéma d'animation program.
*8 December s017, performance duet-image with Guillaume Vallée and the musicians Alexandre St-Onge and Hazy Montagne Mystique at Eastern Block, Montreal, for a benefit evening of Vidéographe.
*1-2 December 2017, communication and book signature of «Heads» at the colloquium Écrire sur le cinéma d'animation oorganized by NEF animation, at Institut National d'histoire de l'Art, Paris.
*25 November 2017, book launch of «Heads» during the Animation Summits at Cinmathèque québécoise.
*16 November 2017, picking up copies of the book «Heads» at the offices of the publisher in Montreuil Les Éditions de L'Œil.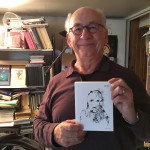 *13-15 novembre 2017, performance and open rehearsal of «Scratch» with Lori Freedman, Electroacousticwinds 2017, Aveiro Portugal.
* beggining of novembre 2017, release of the book  Têtes/Heads at Éditions de l'Œil, Montreuil, France.
*19-29 October 2017, Festival Doclisboa, Lisbonne Portugal, .projection of  Bazin's Film, Songs and Dances of the Inanimate World, and of Herqueville
*4-15 October 2017, member of jury for short film competition «The New Alchemists» at Festival du nouveau cinéma de Montréal.
*from August 23 to September 2 2017,  «Places and Monuments» shooting of confederate statues in Baltimore, Charlottesville and Richmond.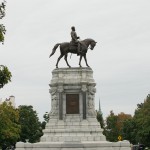 *July 2017 presentation of Scratch-Triptych 3 at the Anima Mundi Festival, in Brazil.
*July 11 2017, presentation of Bazin's Film at cinéma Le Galia in Saintes in France.
*July 3 and 6  2017, presentation of Bazin's Film at Festival de LaRochelle in France.
*June 2017, presentation of Scratch-Triptych 3 at the Country Side Animafest Cyprus.
*Mai 12 2017, presentation of a live animation performance with Lebanese musicians Mazen Kerbaj (trumpet) and Sharif Sehnaoui (guitar) at Institut français of Casablanca, during the Masnaâ Festival.
*7 mai 2017, à Kuala Lumpur en Malaisie, présentation dans le cadre de AWAS (weekend of animation shorts) d'un programme de mes films (Op Hop, Souvenirs de guerre, Le Métro, La statue de Giordano Bruno et You Look Like Me) ainsi qu'une présentation de «The Technology of Tears» avec de la musique live de Yong Yandsen (saxophone ténor) et Sudarshan Chandra Kumar (électroniques et voix) et «Variation sur deux photographies de Tina Modotti» avec Natalie Alexandra Tse (guzheng, électronique) Andy Chia (dizi, divers instrument à vent, voix et électronique) et Cheril Ong (batterie, percussions diverses).
*May 5 to 11 2017, sceening of Bazin's Film in the art et essaie program of Cinémathèque québécoise.
*April 28  to June 4 2016, presentation of the video installation Scratch-2, polyphony of filckers in the Norman McLaren exhibition hall at Cinémathéque québécoise, awith music fragments by Malcolm Goldstein and John Heward.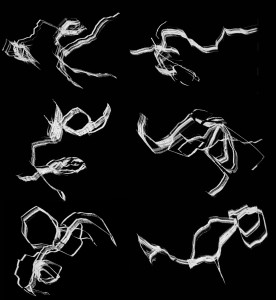 *April 6 2017, live scratching on film performance  Scratch, with Steve Bates, Lori Freedman, Malcolm Goldstein, John Heward, and Karl Lemieux, at Cinémathèque québécoise.
*March 25 2017, world premiere of Bazin's Film at the Montreal International Festival of Films about Art .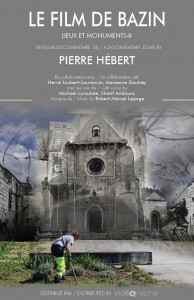 March 2017, presentation of Scratch-Triptych 3 at the Holland Animation Film Festival, in Utrecht, Nederland.
*March 2017, broadcast at Canal Savoir of the Connaissance du cinéma series conceived by André Habib, of which the episode «Les Cinéastes» deals with Pierre Hébert and Karl Lemieux.
*February 28 to March 14 2016, member of the international jury at the Tehran International Animation Festival, and receive from the director a secial prize for fifty years of career. Also an exhbition of drawing of the Tropismes series. .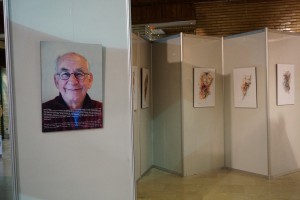 February 2017, presentation of Scratch-Triptych 3 at the Rendez-vous du cinéma québécois, in Montréal.
*January 12 to February 2017, presentation of the video installation Scratch-1 at the Clark Center in Montreal in the Hors-Pages group exhibition, curated by the HB magazine, devoted to drawing.
Archives of events of passed years: 2007, 2008, 2009, 2010, 2011, 2012, 2013, 2014, 2015, 2016, 2017, 2018.