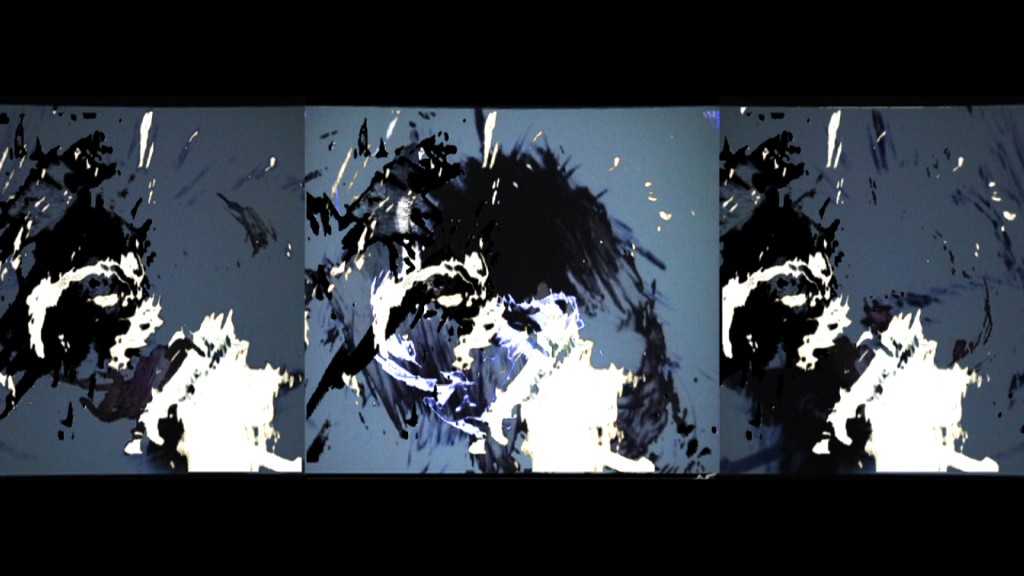 Three screens remix of an improvisation performance presented in May 2011 with musician Andrea Martignoni at the Stadtkirche in Vienna. Live animation processed digitally and live scratched animation, reworked in studio with animation overlays.
Year of production : 2012
Festivals and various screenings: Festival du nouveau cinéma 2012, Montréal; Sommets du cinéma d'animation de Montréal; Rendez-vous du cinéma québécois 2013, Montréal; nominated in the Best Animation film category for the Jutras 2013; FILMFEST DRESDEN, Dresden, Germany; Holland Animation Film Festival, Utrecht, Nederland; March 18-25  2014,Tour of Quebec cinema in Italy, in Florence, Naple and Syracuse; Anima Mundi Festival, Rio de Janeiro and Sao Paolo, in competition in the Galery section, July 25 – August 6 2014.
Direction, animation, editing : Pierre Hébert
Music : Andrea Martignoni (recorded on May 30 2011, at the Stadtkirche, in Vienna, during the Vienna Independant Shorts Festival, in performance with Pierre Hébert.
Sound mixing : Luc Boudrias.
10 min., HD 9/16,
Distributed by : Vidéographe.
available on Blue Ray disk or as a digital file.
Stills are available here.
Read the note. (in French only)
See the VIDEO.